Liquid & Gas, Upstream & Downstream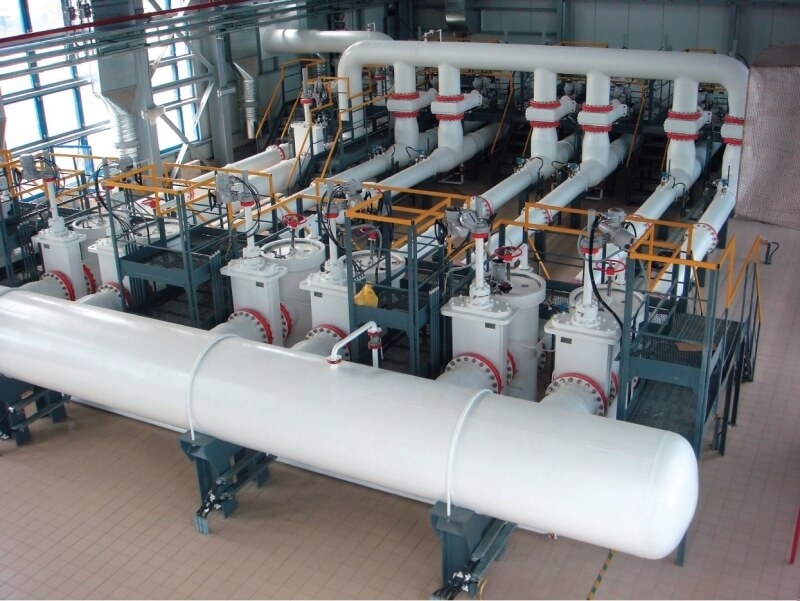 We have wide experience in designing, manufacturing and commissioning of metering systems both for custody transfer and process applications. At this point in time our company have designed, produced and successfully commissioned more than 400 Custody Transfer Metering systems for a total amount of more than 2.5 billion USD. Our metering solutions ensure accurate measurements and reliable operation of the whole system and each of its components.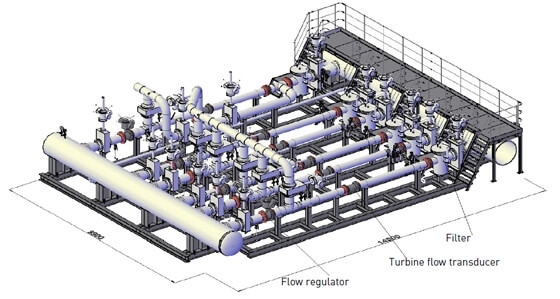 Our metering applications cover both upstream, transportation and downstream operations, including production facilities off-shore and on-shore, transmission and distribution pipelines, refineries, loading and offloading terminals, including import and export and storage facilities, such as tank farms for oil, gas and LNG .
Our systems are used for all major type of transportable hydrocarbons, – crude oil, natural gas and LNG, condensate, LPG, naphtha, gasoline, diesel, fuel oil.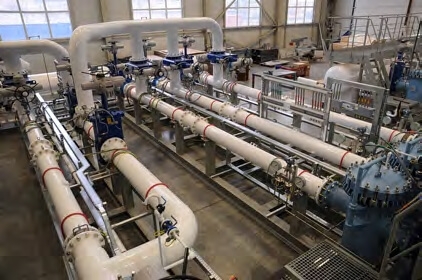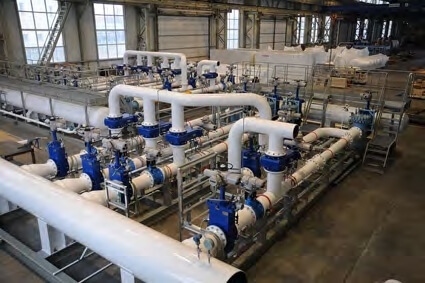 Complete Solutions
Depending on project's specification metering system comprises:
Stand-alone filters/strainers unit;
Metering skid including metering lines, inlet and outlet headers;
Sampling and analyser skid;
Meter Prover;
Master Meter Proving;
Water Draw Calibration;
Supervisory Control System including Flow Computers, Control Panels and HMI Workstations;
Modular buildings or containers to locate the equipment;
All supporting systems, equipment, accessories;
Commissioning and Operational Spares.
Flow meter technology is at the heart of the system
Our experienced engineers ensure that our metering systems meet the requirements of the project and its stakeholders. Choosing the correct metering technology is the most essential to the overall system performance and accuracy. Flow meter selection is based on wide list of parameters including process conditions, system costs and compliance requirement. We build metering systems to national and international standards using most advanced meters offered by the modern technology:
Type of Meter

Gas Standards

Liquid Standards

Ultrasonic

AGA9, BS7965, ISO TC30/SC5W91

API MPMS Chapter 4.6 & 4.7

Orifice

ISO 5167, AGA 3, AGA 5, ISO 6976

BS 5844

Turbine

API Chapter 14, ISO 9951

API Chapters 5,6,11,12,13,14

Coriolis

AGA Draft - 11 ISO 10790

API Chapter 5 & 6, API MPMS 20.1,

OIM CC R105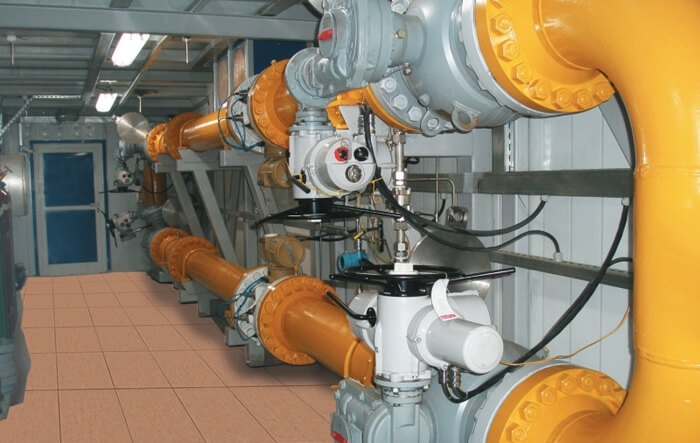 On-Site Proving and Validation
It's not only functional aspects of metering system operation that should be thought through in details but also feasibility of on-site proving and validation of selected metering methods in accordance with the statutory requirements and industry standards. We provide complete range of proving facilities, including Bi-directional and Compact provers, Master-Meters, Water-Draw Calibration units, Transfer Standard Calibration Rigs, Laboratory Calibration & Verification Stations.

Sampling and On-line Analysis
Sampling and analyzing properties of the operating fluid is an integral part of the metering system. We supply special systems ensuring isokinetic representative probe of the operating fluid, which is then fed into a specially deigned by-pass system for in-line analysis by different measurement devices.
Sample conditioning, Gas chromatographs and due point analyzers are standard components for gas metering systems.
Liquid metering systems are equipped with density, viscosity, water-cut, sulfur meters as well as with automatic samplers.
Sampling and Analyzer system could be housed in specially designed analyzer container or house for unmanned or manned operation respectively, equipped with environmental protection systems, such as HVAC or thermal insulation.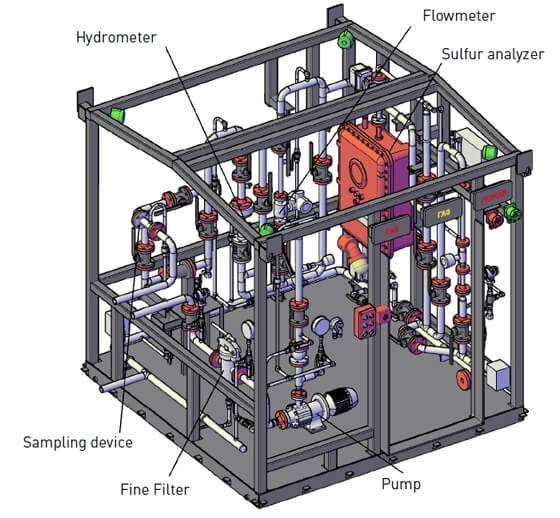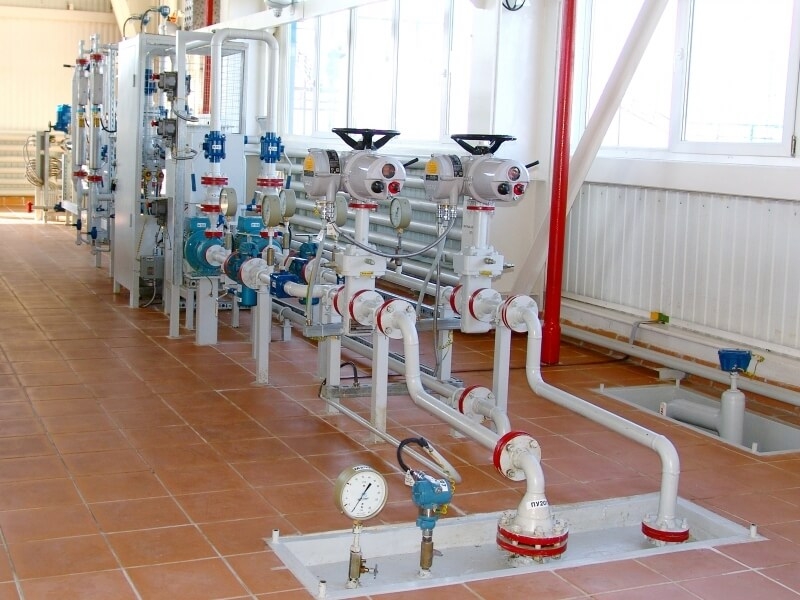 Data Management & Data Security
In addition to flow measurement, fluid quality parameters must be constantly and accurately measured and registered, so that both quantitative and qualitative data are available for stakeholders of Custody transfer process. All the instruments' readings, measurements and calibration results should be properly processed and stored for further analysis and billing. And the most important task for any metering system integrator is to design and assemble an engineered solution in which multiple high accuracy components operate as a complex whole. Our Supervisory System offers wide functionality and strong data security.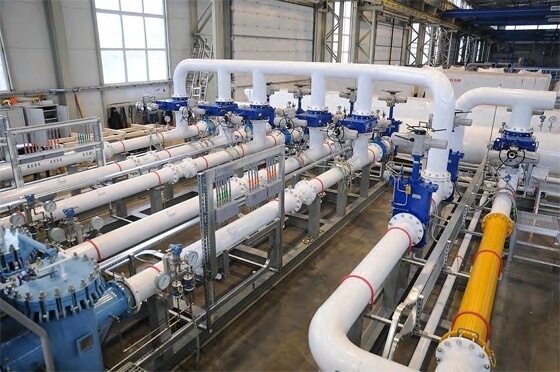 Large or Small, Complex or Simple – it is about Know-How
While choosing the correct and mostly appropriate flow metering technology is a must task, it is important to recognize that an accurate and reliable custody transfer metering system is a complex engineering product. It is based on smoothness of integration of several hundreds of components which must maintain their operating properties and ensure total system accuracy, repeatability, maintainability and reliability over the whole operating lifespan. The right choice of metering and proving techniques and equipment guarantees compliance with process conditions, project specification and state regulations. However the only way to produce a cost-effective and reliable metering solution is to work backwards from operations, installation and shipping to construction and design. Only thus costly changes during project execution can be avoided.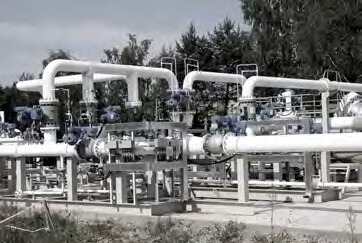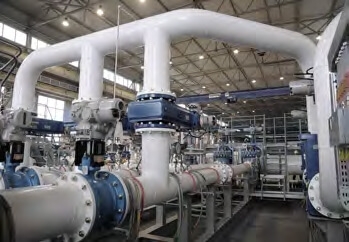 Each system we built is submitted to rigorous factory acceptance tests covering mechanical stability and functionality test. This ensures any flaws are detected and rectified prior to sending equipment to a client.