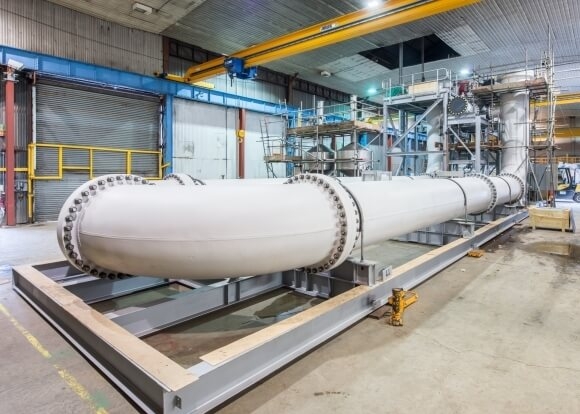 Meter provers are one of the main area of our expertise. Being one of the few independent system integrators allows us to incorporate industry-leading components to ensure the highest performance and accuracy in the most delicate part of the metering processes – proving. We offer complete range of mobile and stationary Meter Prover systems employing Bi-directional, Uni-directional and compact piston prover technologies, Master Meters, Water Draw Calibration Tanks and Verification Systems.
We offer our Meter provers both as an integrated element of the metering system or as a stand-alone unit. The design specification could follow either customer's specification or be based on site survey of an existing metering system carried out by our specialists, who, following it, would formulate project specification.
Typical prover systems are listed below:
Stationary Bi-Directional pipe provers;
Stationary Bi-Directional pipe provers with Straight Calibrated Section;
Compact Piston provers;
Portable Master meter prover units based on Positive Displacement (PD), Coriolis, Turbine and Ultrasonic flow meters;
Water Draw Calibration rigs;
Portable/Mobile pipe provers (Trailer mounted).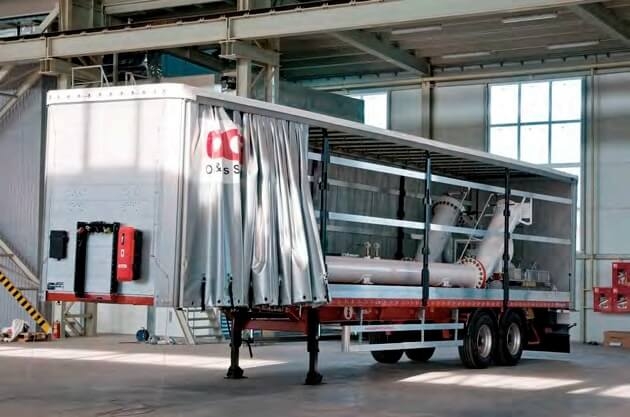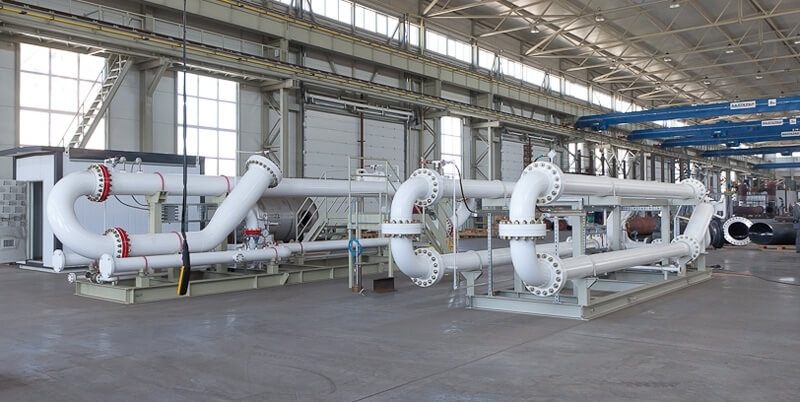 The concept of Mechanical Displacement Meter Prover
Mechanical Displacement Meter Prover is designed to calibrate various types of flow meters by multiple transferring of definite fluid volume. Mechanical Displacement Meter Prover is a complete integrated solution which consists of calibrated section, launching and receiving chambers, flow diverting valve (4-way valve), sphere detector switches, pressure and temperature instruments as well as auxiliary drain and vent piping. Meter Prover is mounted on a rigid skid base frame.
Bi-Directional pipe provers (Flat or Scorpio type)
All large scale metering systems supplied by us are usually equipped with one of the most reliable means to verify meter readings and establish meter factors – Bi-Directional pipe prover. It is still the most recommended and widely-used prover design in the world today. Probably the most important advantage of the pipe prover is its ability to allow the full flow of the metering stream to pass through the prover.
Bi-Directional pipe provers with Straight Calibrated Section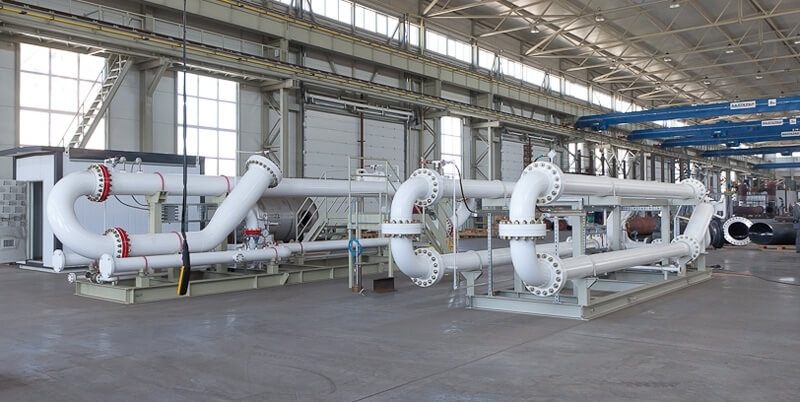 Unlike conventional U-type of Bi-Directional meter prover, where the sphere passes through the curved section, in case with Straight Calibrated Section Prover the sphere moves along straight section of pipe, where NO additional resistance occurs. As a result this design provides for a number of advantages over standard U-shaped Calibrated section, including:
Lower pressure drop over the Meter Prover;
More stable flow rate during proving – no flow fluctuations or disturbances;
Better repeatability and higher total accuracy of calibration;
Longer service life of internal coating on the pipes;
Less wear out of the sphere;
No need for re-calibration of the Meter Prover after delivery to the on-site because Straight Calibrated section is a single pipe spool with flanged connections only at its inlet and outlet.
For prover calibration we use water draw equipment certified by VSL NMI and procedures in accordance with API MPMS, Chapters 4 and 12 and National Institute of Standards and Technology (NIST) instructions. Prover volume accuracy is certified within +/-0.02%, which is highest achievable for the technology.
Depending on Customer's project specification and application process conditions we can provide heat tracing and insulation for Prover main piping section. This improves thermal stability, and thus improves accuracy and repeatability.